Introduction to Employee Self-Evaluation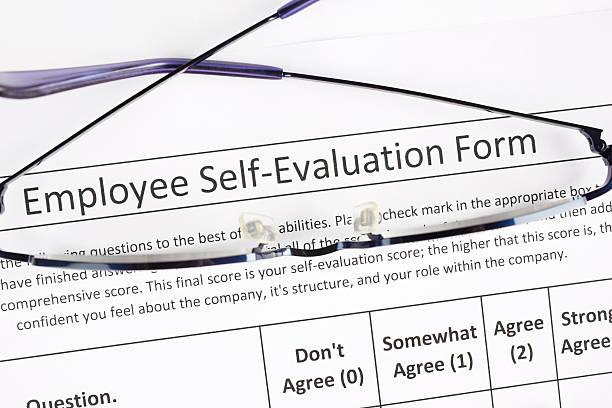 In today's dynamic work environment, it's essential for employees to assess their performance, reflect on their achievements, and identify areas for improvement. This process, commonly known as Employee Self-Evaluation, can be a transformative tool for professional growth if approached with a constructive mindset. Let's embark on a journey to understand this pivotal aspect of modern employment better.
Employee Self-Evaluation: What is it?
Definition and Key Concepts
At its core, Employee Self-Evaluation is a systematic approach where individuals review their work performance over a specific period. This introspective process offers a platform for employees to celebrate their achievements and set the stage for future improvements.
The Historical Context of Self-Evaluation
Though now a staple in most corporate settings, self-evaluation has deep roots dating back to educational and philosophical systems where introspection was deemed crucial for personal development.
Importance of Employee Self-Evaluation
Benefits for the Employee
1. Self-awareness: It enables professionals to have a clearer understanding of their strengths and weaknesses.
2. Goal-setting: Post evaluation, individuals can set realistic goals for themselves, paving the way for success.
3. Empowerment: Taking charge of one's evaluation instills a sense of responsibility and autonomy.
Benefits for the Organization
1. Informed Decision Making: When employees are conscious of their performance, management can make better-informed decisions regarding promotions, pay hikes, and more.
2. Enhanced Engagement: An employee who self-evaluates feels more connected to their role and the organization.
Conducting an Effective Self-Evaluation
Preparation Steps
Before diving head-first into an evaluation, take time to gather all relevant documentation, be it accolades, emails, or feedback received. This ensures a comprehensive review.
Reflecting on Achievements and Challenges
List out your significant milestones, and don't shy away from noting down any hurdles encountered. Remember, every challenge faced is a learning experience.
Setting S.M.A.R.T Goals
Once you've assessed the past, focus on the future. Set Specific, Measurable, Achievable, Relevant, and Time-bound goals.
Dos and Don'ts of Self-Evaluation
Common Mistakes to Avoid
– Being Overly Critical: While it's essential to be honest, it's equally vital to avoid being overly harsh on oneself.
– Overlooking Achievements: Even small wins matter.
Best Practices to Follow
– Stay Objective: Rely on facts and figures.
– Seek Feedback: Sometimes, others can offer valuable insights that we might overlook.
The Link between Self-Evaluation and Career Growth
Advancement Opportunities
One of the main reasons employees engage in self-evaluation is to align themselves with advancement opportunities within the organization.
Continuous Professional Development
Regular self-evaluation fosters a culture of continuous learning and professional development, which is crucial in today's fast-paced world.
Employee Self-Evaluation in Different Sectors
Corporate Sector
Here, evaluations often tie into yearly performance reviews and bonuses, making them critical for employees.
Education Sector
Teachers and educators use self-evaluation to reflect on teaching methods, ensuring optimal student growth.
Healthcare Sector
Medical professionals utilize it to ensure they're providing the best care possible, reflecting on patient feedback and outcomes.
Tips to Make Your Self-Evaluation Stand Out
Being Honest yet Constructive
Striking the balance between honesty and constructiveness can set your evaluation apart.
Using Quantifiable Metrics
Numbers don't lie. Where possible, use metrics to support your achievements.
Seeking Feedback
Before finalizing, it might be beneficial to seek feedback from peers or superiors.
The Role of Managers in Employee Self-Evaluation
Providing Constructive Feedback
A manager's role isn't just to evaluate but to provide feedback that can foster growth.
Setting Clear Expectations
Clarity from the onset ensures that the self-evaluation process is aligned with organizational goals.
Future of Employee Self-Evaluation
Technological Advances
With the advent of AI and machine learning, the future might see more advanced tools to aid the evaluation process.
Integration with Continuous Feedback Systems
Instead of yearly evaluations, the trend is moving towards continuous feedback, ensuring real-time growth.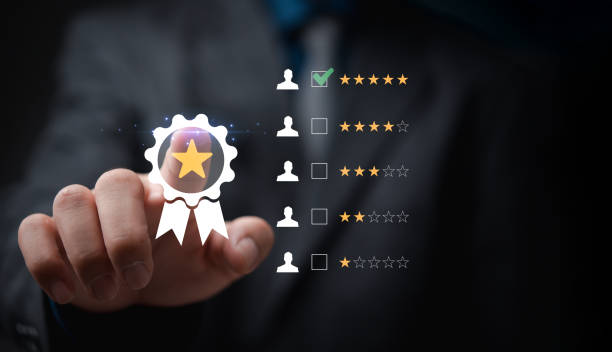 FAQs on Employee Self-Evaluation
– How often should one conduct a self-evaluation?
Typically, organizations have annual reviews, but for personal growth, considering a quarterly evaluation might be beneficial.
– What should I focus on during the evaluation?
Focus on achievements, challenges faced, feedback received, and areas of improvement.
– How detailed should the evaluation be?
It's essential to be comprehensive, but also concise. Ensure you cover all critical aspects without being overly verbose.
– Is self-evaluation mandatory?
While many organizations require it, the primary benefit is personal growth,
making it worthwhile even if not compulsory.
– How do I handle negative feedback in my evaluation?
Take it constructively. Every piece of feedback is an opportunity for growth.
– Can self-evaluation impact my salary or position?
In many organizations, evaluations play a role in promotions and pay hikes, so they can be influential.
Conclusion on Employee Self-Evaluation
Employee Self-Evaluation is not just a corporate formality but a powerful tool for self-awareness and growth. Embracing this process with an open mind can lead to significant personal and professional development.
External Links/ Sources:
50 Self-Appraisal Comments For Your Performance Review
How to Write a Self-Assessment: 5 Tips to Improve Your Evaluation