Explore essential insights on feedback loops for enhanced understanding and effective applications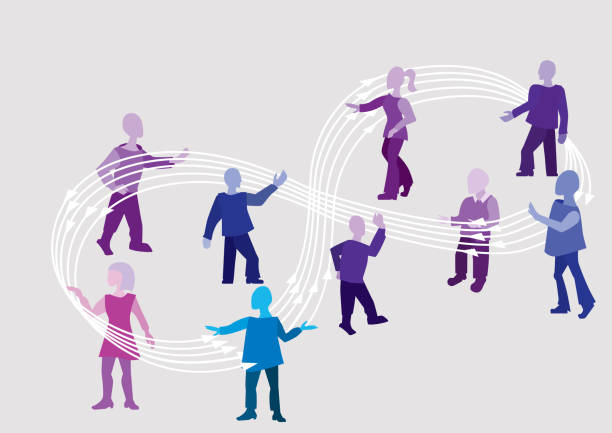 Feedback loops play a vital role in various systems and processes that govern our world, from nature to businesses, and even our personal lives. This in-depth guide will provide you with comprehensive insights into the fascinating world of feedback loops.
Understanding Feedback Loops
Feedback loops, in a nutshell, are mechanisms where the output of a system influences its input, leading to either a self-perpetuating cycle of growth or control. These loops can be reinforcing or balancing, depending on the outcome they promote.
History and Evolution
From the early concepts introduced by engineers and biologists, feedback loops have come a long way, integrating seamlessly into modern technology and business strategies. They've been foundational in making advancements in various fields, bridging gaps between demand and supply, or even stabilizing ecosystems.
Mechanics
Feedback loops follow a simple yet profound principle: a system's output, when looped back as input, can either amplify or diminish the said output. This mechanism ensures that systems remain in equilibrium or achieve desired growth rates.
Feedback Loops in Daily Life
You might be surprised to know that feedback loops surround you. Ever noticed how your thermostat maintains room temperature? Or how a teacher's constructive criticism helps improve a student's performance? These are everyday examples of feedback loops at work.
Feedback Loops in Business
In a corporate context, feedback loops can make or break a company. By continuously gauging customer reactions and tweaking products or services accordingly, businesses can foster loyalty, improve their offerings, and stay ahead in the competitive landscape.
Feedback Loops in Nature
Nature is replete with feedback loops. From the way predators and prey balance each other out in an ecosystem to how our body maintains its internal temperature, feedback loops ensure harmony and balance in the natural world.
The Technology behind Feedback Loops
With the advent of machine learning, AI, and IoT, feedback loops have been supercharged. These technologies use real-time data to refine their operations continually, resulting in smarter devices and systems that learn and adapt.
Potential Drawbacks
While feedback loops offer numerous advantages, over-reliance or misuse can lead to undesired outcomes. For instance, in the absence of external interventions, a feedback loop might cause a system to spiral out of control.
The Future
As we move into an era dominated by advanced technologies, feedback loops are poised to play an even more critical role. They will be at the forefront of integrating emerging technologies, making systems more resilient, adaptable, and efficient.
Best Practices
For those keen on harnessing the power of feedback loops, it's crucial to understand their intricacies. By following best practices, avoiding common pitfalls, and continuously monitoring results, one can maximize their benefits.
Feedback Loops and Mental Well-being
Feedback isn't just about machines or business processes. It's intrinsic to our mental well-being too. Embracing feedback can lead to better emotional regulation, and it's a cornerstone of many therapeutic processes.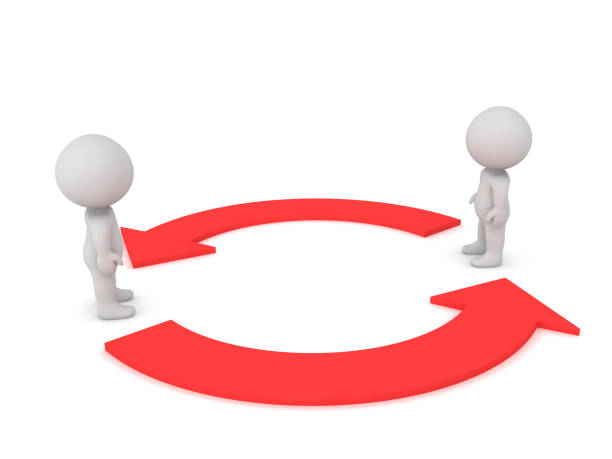 FAQs about Feedback Loops
What is the primary purpose of a feedback loop?
Feedback loops aim to either stabilize a system (negative feedback) or amplify certain behaviors or trends (positive feedback).
How do feedback loops differ from regular feedback?
While regular feedback is often a one-off, feedback loops involve continuous input and output cycling, leading to ongoing adjustments and refinements.
Are feedback loops always beneficial?
Not always. While they can bring stability or desired growth, if mismanaged, they can also cause systems to spiral out of control.
How do feedback loops impact businesses?
Businesses use feedback loops to refine their products, understand customer needs, and drive continuous improvement.
Why are feedback loops crucial in nature?
Feedback loops in nature help maintain balance and harmony, ensuring the survival and thriving of various species.
Can feedback loops be seen in human behaviors?
Absolutely! From learning new skills to emotional regulation, feedback loops play a crucial role in shaping our behaviors.
Conclusion
Feedback loops, with their self-regulating and growth-promoting capabilities, are foundational to many systems governing our world. Embracing and understanding them can unlock numerous benefits, from personal growth to business success.
External Links/ Sources: