Semantic Differential Scale: A Brief Introduction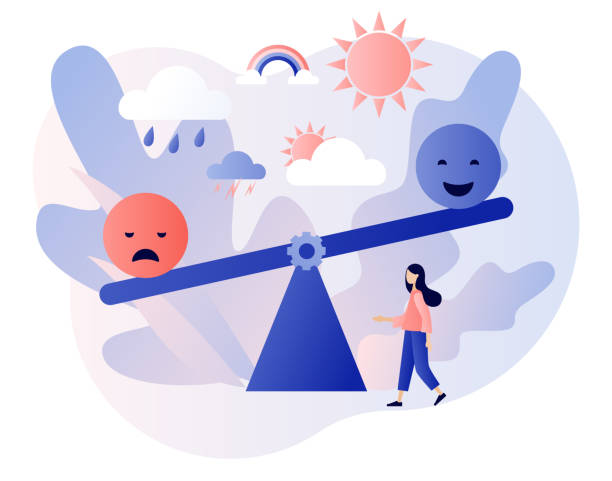 Semantic Differential Scale (SDS) is a unique tool developed to measure and analyze attitudes. Unlike traditional linear scales, SDS explores attitudes across various dimensions, painting a more holistic picture. But what exactly led to its inception? And how is it leaving an indelible mark on contemporary research?
Origin and Development
The 1950s marked the emergence of SDS, thanks to the pioneering work of Charles E. Osgood and his colleagues. They aimed to explore the deeper, underlying dimensions of how people perceive and react to different stimuli. It wasn't just about like or dislike; it was about diving into the intricate nuances of human perception.
Importance in Modern Research
Fast-forward to today, SDS stands as a critical tool in various domains, from psychology to marketing. Its flexibility to adapt and its precision in capturing multifaceted views makes it indispensable for modern researchers.
The Mechanics of Semantic Differential Scale
At its core, SDS relies on bipolar adjectives. Imagine a scale with "Happy" on one end and "Sad" on the other. Participants indicate where their feelings lie on this spectrum, leading to richer, more diverse data.
Components and Construction
Creating an effective SDS involves careful selection of adjectives and ensuring they are genuinely bipolar. This ensures clarity for respondents and boosts the scale's reliability.
Rating Bi-polar Adjectives
The essence of SDS lies in the participants' ability to place their sentiments on a scale between two contrasting words. It's not black and white—it's the shades of gray in between that truly matter.
Applying the Semantic Differential Scale
SDS's beauty is its adaptability. Whether you're diving into market sentiment or exploring human emotions, it offers unparalleled insights.
Areas of Application
From brand perception in marketing to patient feedback in healthcare, the applications of SDS are vast and varied. Its universal appeal lies in its ability to capture gradients of feelings and perceptions.
Advantages of Using the Scale
Besides its adaptability, SDS offers precision, reliability, and depth. While other scales may skim the surface, SDS delves deep, uncovering layers of perceptions.
Challenges and Limitations
While SDS boasts many benefits, it isn't without its challenges. From potential biases to misinterpretations, it's vital to understand and navigate these waters carefully.
Common Misunderstandings
Often, researchers or respondents may misconstrue the scale's objectives. It's not just about gauging preference, but understanding perception on multiple levels.
Addressing Potential Biases
Bias can creep in unknowingly. But with careful design and mindful execution, it's possible to minimize these biases, ensuring more accurate outcomes.
Semantic Differential Scale in Digital Age
With the advent of digital technology, SDS has adapted, finding its footing in the online landscape.
Tools and Software Integration
Numerous software platforms now incorporate SDS, allowing for seamless data collection and analysis. From online surveys to feedback mechanisms, SDS is more accessible than ever.
Online Surveys and Feedback Systems
Leveraging the internet, researchers can now reach a broader audience. This not only democratizes research but also brings in diverse perspectives, enriching the data.
Fine-tuning Your Scale
A well-constructed SDS can make all the difference. Here are some golden nuggets to optimize your scale.
Tips for Effective Construction
Clarity is king. Ensure your adjectives are genuinely bipolar, avoid jargon, and keep the scale simple and intuitive.
Avoiding Common Pitfalls
From leading questions to ambiguous adjectives, several pitfalls can compromise your scale's effectiveness. Awareness and caution can help you sidestep these challenges.
Comparing Semantic Differential with Other Scales
How does SDS stack against scales like the Likert Scale? Let's delve into their distinct characteristics and benefits.
Likert Scale and Beyond
While Likert scales gauge agreement or disagreement, SDS dives into the deeper waters of perception, offering more granularity and depth.
Future and Evolution of Semantic Differential Scale
Like all tools, SDS is evolving. With changing times, it's adapting and promising even richer insights.
Predictions and Upcoming Trends
The future may see SDS integrating with AI and machine learning, offering predictive insights and more real-time data analysis.
Adapting to Global Changes
As the world changes, so do perceptions. SDS is poised to capture these shifts, helping researchers stay ahead of the curve.
FAQs about Semantic Differential Scale
– What is the primary purpose of the Semantic Differential Scale?
The primary goal is to measure and understand attitudes by assessing perceptions between two bipolar adjectives, providing richer and more nuanced data.
– How does it differ from traditional scales?
Unlike linear scales that gauge preference, SDS captures perceptions across multiple dimensions, offering more depth and granularity.
– Is it suitable for online research?
Absolutely! Modern tools have integrated SDS, making it apt for online surveys and feedback systems.
– What challenges should researchers be aware of?
Potential biases, misconstrued objectives, and poor construction can challenge the efficacy of SDS. It's essential to be mindful of these while deploying the scale.
– Can it predict future trends?
While SDS captures current perceptions, combining it with tools like AI could pave the way for predictive insights.
– How frequently is it used in modern research?
Given its benefits, SDS is increasingly becoming a staple in various domains, from business to psychology.
Conclusion: Embracing the Potential of Semantic Differential Scale
In the intricate dance of research, the Semantic Differential Scale stands as a powerful ally. By understanding its mechanics, embracing its potential, and being mindful of its challenges, researchers can unlock a treasure trove of insights. In a world that's rapidly evolving, SDS promises to keep pace, capturing the myriad shades of human perception.
External Links/ Sources: