Introduction to 360 Degree Feedback Survey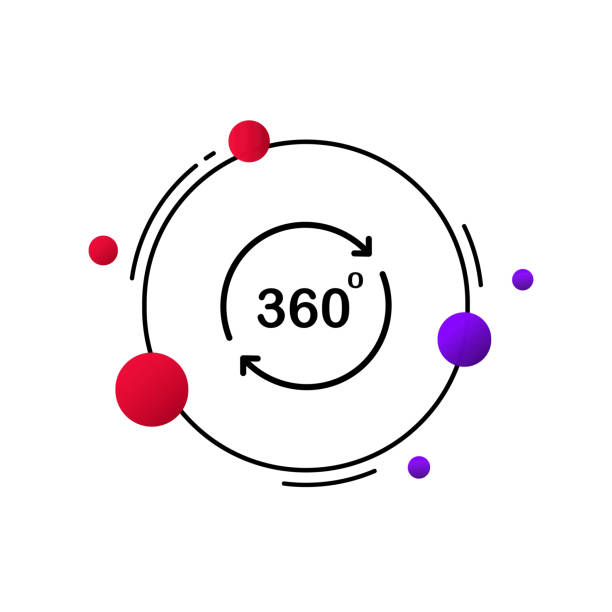 The 360 Degree Feedback Survey, often simply referred to as "360 feedback," has its roots in the early corporate systems of the 1950s. However, it was only in the 1990s that this approach began to gain widespread acceptance. Recognized for its comprehensive approach to employee appraisal, the system now holds significant value in today's fast-paced corporate realm.
How Does a 360 Degree Feedback Survey Work?
When we talk about a 360 Degree Feedback Survey, it's all about garnering feedback from a variety of sources. This isn't limited to an employee's supervisor but extends to peers, subordinates, and even external stakeholders such as customers or clients.
A vital element of this process is its confidentiality. Ensuring anonymity promotes honest feedback without the fear of repercussions.
Benefits of 360 Degree Feedback Survey
Understanding oneself is the cornerstone of personal growth. Enhanced Employee Self-awareness is one of the standout advantages of the 360 feedback process. By receiving feedback from various sources, employees gain a multifaceted view of their strengths and areas of improvement.
Another compelling advantage is the Strengthening of Team Dynamics. When team members understand each other's perspectives, it fosters empathy and facilitates better collaboration.
In an ever-evolving business landscape, Identifying Training Needs is crucial. Through feedback, organizations can pinpoint specific areas where employees might benefit from additional training or resources.
Challenges in Implementing the Survey
No system is without its hurdles, and the 360 Degree Feedback Survey is no exception. One challenge is the Risk of Subjective Responses. Personal biases can creep in, leading to feedback that might not be entirely objective.
Another challenge is Handling Negative Feedback. Not all feedback will be rosy, and organizations must have systems in place to address negative or constructive feedback without it leading to workplace conflict.
Best Practices for 360 Degree Feedback
To extract the best results from the process, there are certain best practices to adhere to. Ensuring Anonymity is paramount. When participants know their feedback will remain confidential, it leads to more genuine responses.
Moreover, it's essential to focus on Providing Constructive Feedback. The goal is to foster growth, not to demoralize. Lastly, Following Up on Feedback ensures that the process comes full circle. Feedback without subsequent action is like a seed left unplanted.
Future of 360 Degree Feedback Survey
As we gaze into the crystal ball, it's evident that the 360 feedback system is ripe for evolution. Technological Advancements are already making their mark, with AI-driven feedback systems on the horizon. The incorporation of AI and Machine Learning promises to make feedback even more tailored and actionable.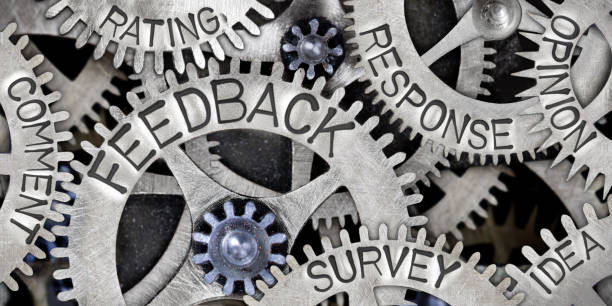 FAQs
How often should a 360 Degree Feedback Survey be conducted?
Ideally, once or twice a year. This frequency ensures timely feedback without overwhelming participants.
Is the feedback truly anonymous?

Yes, if best practices are followed, the feedback remains confidential, promoting honest responses.
How is the feedback best delivered?

It's preferable to provide feedback in a constructive manner, focusing on strengths and areas of improvement.
Can this process be used outside of corporate settings?

Absolutely! Educational institutions, nonprofits, and other organizations can harness the power of 360 feedback.
What's the difference between evaluation and development in this context?

Evaluation focuses on performance metrics, while development centers on personal and professional growth.
Is there any software to facilitate the process?

Yes, numerous software solutions on the market help streamline the feedback collection and analysis process.
Conclusion on 360 Degree Feedback Survey
The 360 Degree Feedback Survey is more than just a corporate tool; it's a window into understanding oneself from various perspectives. As the corporate world embraces this approach, its true potential unfurls. For organizations and individuals willing to dive deep, the rewards in terms of growth and understanding are immense.
External Links/ Sources:
360 Degree Feedback: A Comprehensive Guide