Harness the true potential of the Sign-up Sheet with these five groundbreaking tips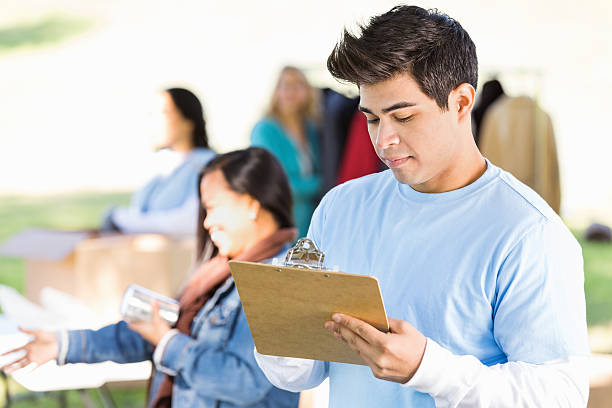 Introduction to Sign-up Sheets
Ah, the humble sign-up sheet! A staple in every event planner's toolkit. Whether you've encountered it at a community bake sale or an upscale corporate event, sign-up sheets have been the unsung heroes of organization. They've evolved significantly with the advent of technology, transitioning from paper and clipboard to sophisticated digital platforms. In this article, we'll journey through the captivating world of sign-up sheets, showcasing how they've become more than just a list of names.
Evolution of Sign-up Sheets
Remember those days when sign-up sheets were just pieces of paper passed around? They served their purpose but had their limitations. Wet ink, smudged names, and the occasional coffee stain were commonplace. Fast forward to today, digital sign-up sheets have revolutionized the way we collect and manage data, offering interactive features, immediate data storage, and seamless integration with other digital tools.
The Importance of a Digital Sign-up Sheet
Switching to digital sign-up sheets is a no-brainer. Not only are they environmentally friendly, but they also offer real-time data collection, instant updates, and the ability to reach a wider audience. Furthermore, with the rise in virtual events due to unforeseen circumstances, like the COVID-19 pandemic, digital sign-up sheets have become indispensable.
Differences: Physical vs. Digital Sign-up Sheets
While both have their place, digital sign-up sheets provide numerous advantages:
Instant Data Access: No more waiting for that sheet to be passed around.
Flexibility: Easily make changes and updates.
Eco-Friendly: Save trees and reduce your carbon footprint.
Accessibility: Access from anywhere, anytime.
Elements of an Effective Sign-up Sheet
Creating a sign-up sheet that's both effective and engaging requires a bit of finesse. Here's what you should consider:
Captivating Title: First impressions matter! Make sure your title is catchy and relevant.
Relevant Information Fields: Only ask for what's necessary. Lengthy sign-ups can deter potential participants.
Clear Instructions: Ensure users know exactly what they're signing up for.
Security Measures: Protect user data with encryption and secure platforms.
Visual Appeal: A pleasant design can enhance user experience.
Steps to Create a Perfect Sign-up Sheet
Identify the purpose of your sheet.
Choose a reliable platform or tool.
Design with the user in mind.
Test the sign-up process to ensure smoothness.
Launch and promote your sheet effectively.
Best Practices for Digital Sign-up Sheets
To maximize the benefits of your digital sign-up sheet, here are some best practices to consider:
Ensure User-Friendly Design: A complicated sign-up process can deter users.
Responsive on All Devices: Ensure compatibility with mobiles, tablets, and desktops.
Quick Loading Time: Users are likely to abandon slow-loading pages.
Regular Updates and Maintenance: Keep up with the latest features and security updates.
Mistakes to Avoid with Sign-up Sheets
While sign-up sheets are handy, common mistakes can diminish their effectiveness:
Overloading with too many fields.
Not providing clear instructions or information.
Neglecting user data protection.
Real-World Uses of Sign-up Sheets
Sign-up sheets aren't limited to events. They're versatile tools used in:
Events and Workshops: Capture attendee details efficiently.
Newsletter Subscriptions: Grow your email list.
Volunteering Opportunities: Organize volunteers and their roles.
Online Webinars: Register participants for online sessions.
The Future of Sign-up Sheets: Predictions
As technology evolves, so will sign-up sheets. We foresee more integration with virtual reality, increased automation, and possibly even voice-activated sign-up processes.
Making Your Sign-up Sheet Stand Out
In a sea of sign-up sheets, making yours memorable is key. Utilize engaging graphics, interactive elements, and a clear call-to-action to elevate your sheet above the rest.
Protecting User Data on Sign-up Sheets
With rising concerns about data privacy, ensure your sign-up sheet is GDPR compliant and uses encryption to protect user data.
Sign-up Sheet Best Tools & Platforms
There are several tools available, such as Google Forms, Typeform, and Eventbrite. Choose based on your specific needs and budget.
The Role of Sign-up Sheets in Marketing
Sign-up sheets are powerful tools in marketing, helping businesses generate leads, segment their audience, and drive conversions.
Feedback Mechanisms on Sign-up Sheets
Include a feedback section to continually improve your sign-up process based on user insights.
Sign-up Sheet
At its core, a sign-up sheet is a bridge between organizers and participants. It's the first step in creating a relationship, setting expectations, and delivering value. Treat it with the importance it deserves.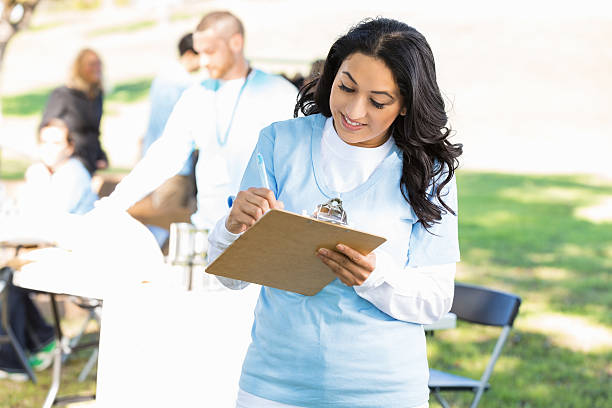 Sign-up Sheet FAQs
What is a digital sign-up sheet?
A digital sign-up sheet is an online tool used to collect data from participants or subscribers.
Why are sign-up sheets important?
They streamline data collection, enhance organization, and improve user engagement.
How can I create an engaging sign-up sheet?
Focus on design, clarity, and user experience. Use tools that offer customization and flexibility.
Are digital sign-up sheets secure?
Most platforms prioritize security, but always ensure they have encryption and comply with data protection regulations.
How do sign-up sheets help in marketing?
They aid in lead generation, audience segmentation, and building a database for targeted campaigns.
Can I customize my digital sign-up sheet?
Yes, most platforms offer extensive customization options to align with your brand and purpose.
Conclusion: The Power of a Well-Designed Sign-up Sheet
Sign-up sheets, whether paper-based or digital, have always been about connecting people. In today's digital age, they're more powerful than ever. By focusing on user experience, data security, and continuous improvement, you can leverage sign-up sheets to achieve your objectives, be it event management, lead generation, or community building.