Introduction to Ad Campaigns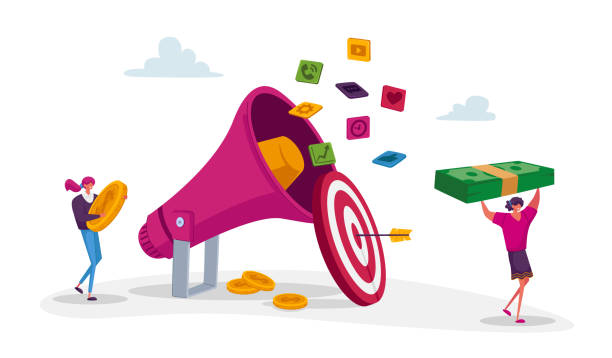 The essence of advertising is captivating. From the first printed flyers to the contemporary virtual banners we see on our screens, advertising has continually evolved to capture hearts and minds. Advertising campaigns aren't merely about promoting products; they narrate stories, evoke emotions, and drive actions. Through the years, the face of these campaigns has changed, but their core intent remains the same – to resonate with the audience.
Ad Campaign Examples
When you think of iconic ad campaigns, several might come to mind. Here's a closer look at different types of campaigns that have made their mark:
Traditional Media Campaigns: Print, Radio, TV Long before the digital age, these media platforms ruled the roost. Ads like Coca-Cola's "I'd Like to Buy the World a Coke" are still fondly remembered, showcasing the lasting impact of traditional campaigns.
Digital Ad Campaigns: SEM, Social Media, Video The rise of the internet brought about a seismic shift in advertising. From Google ads targeting specific search queries to viral social media challenges, the digital realm offers endless possibilities. A shining beacon in this domain? Old Spice's "The Man Your Man Could Smell Like."
Guerrilla Marketing: Innovative & Out-of-the-Box Guerrilla marketing throws the rulebook out the window. It's about surprise, innovation, and sometimes, sheer audacity. Think of Red Bull's Stratos space jump – an event that quite literally reached for the stars.
Non-Profit Campaigns: For a Cause Not all campaigns aim for profit. Some seek change. The ALS Ice Bucket Challenge not only raised awareness but also millions for research, demonstrating the might of a well-executed campaign.
Ingredients of a Successful Campaign
Every chef has a secret sauce. For advertisers, it's a mix of:
Clear Objectives & Goals: You can't hit a target you haven't set. Establishing clear goals, whether it's brand awareness, sales, or engagement, is crucial.
Identifying the Target Audience: Know whom you're speaking to. A campaign tailored for teens will differ vastly from one aimed at retirees.
Crafting the Perfect Message: Once you know your audience, craft a message that resonates. It's not about what you say but how you say it.
The Art and Science Behind Ads
Advertising isn't just about creativity. It's an intricate dance between:
Emotional Appeal vs. Logical Argument: A puppy in an ad might tug at heartstrings, but a clear value proposition speaks to the mind. The best campaigns strike a balance.
The Role of Design and Color Psychology: Ever wondered why fast-food logos often use red? It's because colors influence our emotions and decisions. Design plays an integral role in how a message is perceived.
Case Studies of Iconic Campaigns
Some campaigns stand the test of time, like:
Nike's "Just Do It": More than an ad, it became a rallying cry, an ethos.
Apple's "Think Different": It wasn't just about computers. It was about breaking boundaries.
Dove's "Real Beauty": This campaign challenged stereotypes and redefined beauty norms.
The Future of Ad Campaigns
With the tech world booming, the future looks:
Rise of AI & Machine Learning: Automated and personalized ads catered to individual preferences.
Virtual Reality & Augmented Reality in Ads: Immersive experiences that engage the senses.
The Power of Personalization: Ads that converse with you, understanding your likes and dislikes.
Measuring the Success of a Campaign
Beyond the glitz and glamor, the real question is – was it effective?
Key Performance Indicators (KPIs): Metrics like clicks, views, and conversions shed light on a campaign's effectiveness.
Return on Investment (ROI): The age-old metric that answers – was it worth it?
Qualitative Measures of Success: Beyond numbers, it's about brand perception and sentiment.
The Role of Ethics in Advertising
In the quest for eyeballs, it's essential not to lose one's moral compass:
Truthfulness and Honesty in Messaging: No one likes feeling deceived. Authenticity matters.
Avoiding Stereotypes and Prejudices: Ads have the power to shape societal views. With great power comes great responsibility.
Challenges in Modern Ad Campaigns
Today's advertisers face a unique set of challenges:
Overcoming Ad Blindness: In a world saturated with ads, standing out is harder than ever.
Battling the Ad-block Movement: Many users now block ads, making reach a challenge.
Standing Out in a Saturated Market: With so many brands vying for attention, differentiation is key.
Conclusion and Takeaways
The world of ad campaigns is as vibrant as it's ever been. While the mediums and methods may change, the essence remains – connecting with people. As we look to the future, one thing is clear: advertising will continue to shape our world in ways we can't even imagine yet.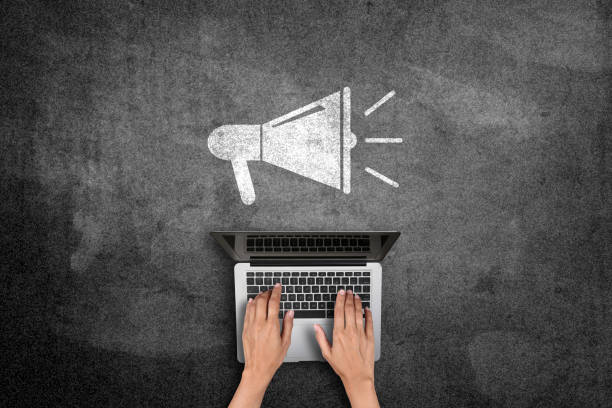 FAQs
1. What are the core components of a successful ad campaign?
A successful ad campaign blends clear objectives, a well-defined target audience, and a resonating message.
2. How have ad campaigns evolved over time?
From traditional mediums like print and radio to the digital wonders of today, ad campaigns have constantly adapted to the times, using technology and creativity in tandem.
3. Why is ethics essential in advertising?
Ethical advertising builds trust, fosters brand loyalty, and ensures that messages promote positive societal values.
4. Can AI replace human creativity in ad campaigns?
While AI can enhance personalization and automation, the human touch, emotions, and creativity remain irreplaceable in advertising.
5. How do brands measure the success of their campaigns?
Brands use a combination of quantitative metrics like ROI and KPIs and qualitative measures like brand sentiment to gauge success.
6. What challenges do modern advertisers face?
Ad blindness, ad-blockers, and a saturated market are just some of the hurdles today's advertisers need to overcome.
External Links/ Sources: