Introduction to Hybrid Work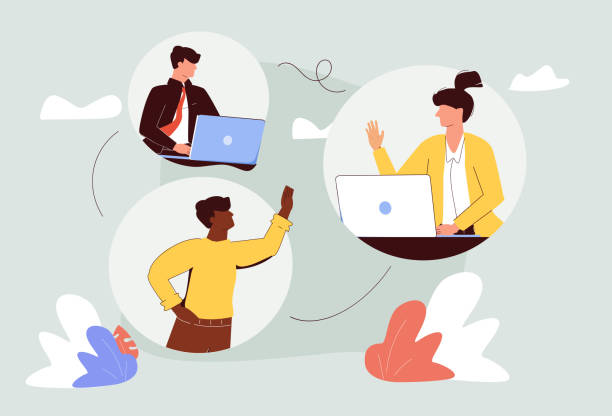 Hybrid Work, a buzzword that's been making waves in the corporate world. But what exactly is it? The concept has its roots in the evolution of work models. Over the years, we've seen a shift from strict 9-to-5 office jobs to flexible remote opportunities, and now, the best of both worlds: the Hybrid Work model. This model combines the structure of office work with the flexibility of working remotely, offering a unique blend that's rapidly gaining popularity.
Hybrid Work: Key Components
Hybrid work isn't just about choosing where to work from; it's a whole new approach to work. Central to this is the merging of office and remote workspaces. Employees can now split their time between working from home and coming into the office. This blend offers them the chance to collaborate face-to-face with colleagues and also relish the solitude of remote work when needed.
But how does this all function seamlessly? Thanks to the plethora of tools and software designed for hybrid collaboration. From video conferencing apps to project management tools, these platforms ensure that teams stay connected, irrespective of their physical location.
Benefits of Adopting Hybrid Work
Embracing the hybrid model is not just a trendy move; it comes with a laundry list of advantages. Top of the list is enhancing employee satisfaction. By giving employees the choice of their work environment, companies are witnessing increased morale and productivity. Moreover, the model promotes flexibility and work-life balance, a perk many modern-day workers highly value.
And it's not just the employees who benefit. Businesses too see significant cost savings. With fewer people in the office daily, there's a reduced need for large office spaces, cutting down on rent and utilities.
Challenges in a Hybrid Work Environment
Like all things, hybrid work isn't without its hiccups. One major challenge is maintaining communication across diverse platforms. While technology aids collaboration, there's still a risk of miscommunication or important updates getting lost in the digital shuffle. Another hurdle is upholding the company culture. With team members scattered and not interacting in person daily, fostering a cohesive company culture can be tough. Lastly, navigating time zones and work schedules can be a logistical nightmare, especially for global teams.
Hybrid Work vs Traditional Work: A Comparative Study
When pitted against the traditional work model, hybrid work shines in several areas. Studies show a marked improvement in efficiency and productivity among hybrid workers compared to their strictly office-based counterparts. Moreover, companies with hybrid models report better retention rates and lower employee turnover. The flexibility and balance offered by hybrid work play a significant role in these positive outcomes.
Training for a Hybrid Workforce
As the hybrid model becomes mainstream, there's an increased demand for upskilling and reskilling. Employees now need to be adept at using digital tools, practicing cyber safety, and maintaining productivity from any location. Recognizing this, many organizations are turning to online training platforms to ensure their workforce remains competitive.
Future of Hybrid Work
Peering into the crystal ball, hybrid work seems here to stay. Predictions for the next decade suggest an increase in companies offering hybrid options, with some even going fully remote. Additionally, the integration of AI and automation into the hybrid model can further streamline operations, making the future of work exciting and dynamic.
Case Study: Companies Excelling in Hybrid Work
Many firms, from tech giants to nimble startups, are embracing hybridity. Tech Giants like Google and Twitter have announced flexible work models, setting a precedent for others to follow. Meanwhile, startups and SMEs are also charting their hybrid journeys, proving that this model is versatile and adaptable across industries.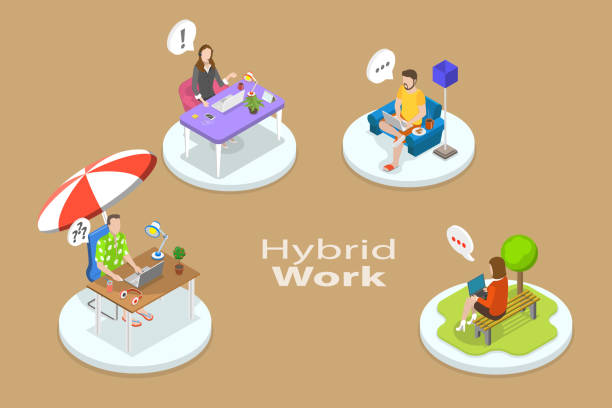 Hybrid Work FAQs
What is the primary purpose of a hybrid work model?
It combines the benefits of both office and remote work, offering flexibility to employees and cost savings to businesses.
How do companies maintain communication in a hybrid environment?
Through the use of collaborative tools and software, regular virtual meetings, and periodic in-person interactions.
Is hybrid work suitable for all industries?
While it's beneficial for many, certain sectors like healthcare or manufacturing might find it challenging to implement fully.
What tools are essential for hybrid work?
Video conferencing apps, project management tools, and communication platforms are crucial.
How do businesses handle time zone differences in a hybrid model?
Clear communication, flexible meeting timings, and asynchronous work methods can address this challenge.
Are there any drawbacks to hybrid work?
Yes, potential communication gaps, difficulty in maintaining company culture, and managing different time zones are some challenges.
Conclusion on the Hybrid Work Phenomenon
Hybrid work is more than just a passing trend. It's a transformative approach to work that offers immense benefits to employees and employers alike. While challenges exist, with the right strategies and tools, companies can harness the power of this model to usher in a new era of work
External Links/ Sources: